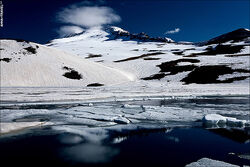 Mount Aragats ("Արագած" in Armenian) is the highest point in Armenia located in the province of Aragatsotn, northwest from Yerevan. The highest point in both Armenia and the Lesser Caucasus range (13,418 feet [4,090 m]), Aragats is a circular, shieldlike mountain composed of both lavas and tufas.
There are four summits, North (the highest, 4090m), West (4080m), South (3879m) and East (3916m) forming the top of a volcanic crater. Between South and East summits the crater wall is broken, and a stream flows down to the village of Aragats. A sharp ridge descends south from the South summit. Between the other summits are high saddles with sweeping views.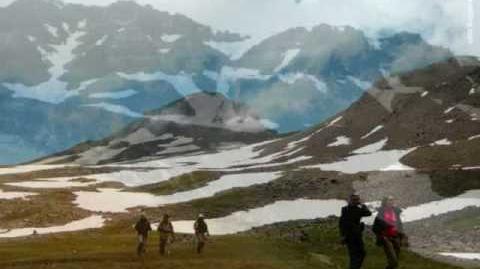 Websites
Edit
Ad blocker interference detected!
Wikia is a free-to-use site that makes money from advertising. We have a modified experience for viewers using ad blockers

Wikia is not accessible if you've made further modifications. Remove the custom ad blocker rule(s) and the page will load as expected.