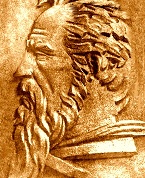 The Caucasus Wiki is all about the Caucasus, one of the most linguistically and culturally diverse regions on Earth. The Caucasus wiki covers topics regarding the Caucasus people, their culture, food, and ethnic groups, countries, historic civilizations that had existed in the Caucasus and the modern day borders that exist today.
The wiki was started on 8 August, 2007 by user Hye, and it is freely hosted by Wikia.
See also General disclaimer and Copyrights.
---
Basic information about this project is available at Wikia:Caucasus.
Ad blocker interference detected!
Wikia is a free-to-use site that makes money from advertising. We have a modified experience for viewers using ad blockers

Wikia is not accessible if you've made further modifications. Remove the custom ad blocker rule(s) and the page will load as expected.