To learn about this Wiki see: Caucasus Wiki:About
Caucasus is located in Eurasia. The Caucasus is a jagged land. Iran to the south, Russia to the north, Turkey to the west, the Black Sea on one side and the Caspian Sea on the other.
Geography
Edit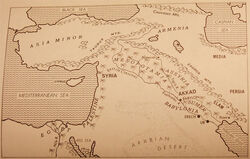 The highest mountain in the Caucasus is the Elbrus.
See also
Edit
Websites
Edit
Ad blocker interference detected!
Wikia is a free-to-use site that makes money from advertising. We have a modified experience for viewers using ad blockers

Wikia is not accessible if you've made further modifications. Remove the custom ad blocker rule(s) and the page will load as expected.